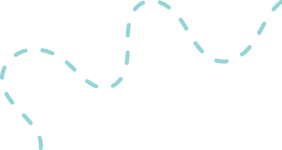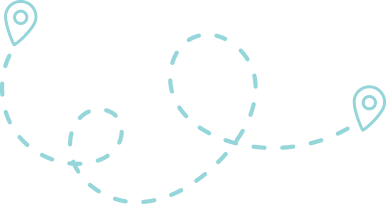 290TX Tours strives to provide excellent, efficient, and enjoyable service to all our passengers and groups. It is our goal to make your experience as much about the journey as the destinations we are taking you to. Our Driver/Guide will arrive at the pick-up location at least 15 minutes before scheduled departure. If you wish to have your Driver/Guide's name and number feel free to call or text us. If they have been assigned we are happy to provide this to you. Upon arrival, they will give you a call to let you know they have arrived. Please be mindful of the departure time and the Itinerary we've prepared for you. Also, we ask that you abide by the following conditions for your own personal safety and pleasure along with that of your fellow passengers and service staff.
No Smoking: All of our vehicles are Non-Smoking vehicles. Please refrain from smoking in or in close proximity to the vehicles. Driver/Guide at their sole discretion may terminate the trip with no refunds if smoking is occurring inside the vehicle. A minimum $300 cleanup fee will apply if smoking occurs in one of our vehicles. Any additional costs for removing the smell that exceed this amount will also be charged to the client.
No Illegal Drugs: No illegal drugs are to be carried or used in the vehicle at anytime. Do not place fellow passengers or us in a compromising or illicit position. The Driver/Guide at their sole discretion may terminate the trip with no refunds if illegal activity is occurring inside the vehicle. Police may also be notified.
Please Drink Responsibly: We hope that you and your group have a good time while out with us but also ask that you be mindful of your own personal limits with regards to the consumption of alcohol. Be safe, drink in moderation, and stay hydrated. All wineries, breweries, and cideries reserve the right to refuse service on the grounds of physical intoxication. The Driver/Guide at their sole discretion may terminate the trip with no refunds if excessive drinking is occurring on the tour. We provide vomit bags in all of our vehicles. Failure to use vomit bag will result in a $500 vomit charge that will be due on the day of your tour. NO EXCEPTIONS.
No Underage Drinking: No underage drinking or underage possession of alcohol in the vehicle at anytime. Consider the interior of the vehicle a public space with in use. Driver/Guide at their sole discretion may terminate the trip with no refunds if underage drinking is occurring inside the vehicle.
No Weapons or Fighting: No weapons or objects that could be construed or used as weapons are permitted on board any vehicles. Client agrees that if anyone in the party is found with illegal weapons, fighting, or any other conduct, considered inappropriate by the Driver/Guide, he or she is under strict order to terminate the trip immediately without refund. If deemed necessary the Police may also be notified.
No Dogs or Animals: We ask that guests refrain from bringing their pets and animals onboard the vehicles, unless the animal is classified as a working assistance animal.
Lost Items: Client assumes sole responsibility for any and all lost, stolen or missing personal items during the duration of the trip. Please be sure to gather all your belongings when you exit the vehicle at the end of the rental. Give us a call in the event you do leave something behind 830-456-0481. Lost items can be returned at cost of shipping + $35.00 service charge.
Emergency Vehicle Substitution: In the unlikely event that a last minute mechanical breakdown or accident puts a vehicle temporarily out of service 290TX Tours reserves the right to substitute an alternate vehicle (or vehicles) from our fleet or from our affiliates' fleet. Alternate vehicle (or vehicles) may possibly be different in size or description than originally booked vehicle depending on availability. No refunds or discounts will be given if an alternate vehicle is provided at the agreed upon pickup time.
Liability Policy for Delay: 290TX Tours shall not be held liable for delays caused by an Act of God, authority of law, quarantine, perils of navigation, riots, strikes, hazards of danger due to a state of war (declared or undeclared), accidents, breakdown, hazardous weather conditions, and other conditions beyond the control of the company. In the event of these acts we cannot guarantee to uphold the scheduled route or duration of the trip. The company is not to be held liable in any way for a failure to maintain the schedule.
Marketing Materials: Pictures and\or videos taken by 290TX Tours staff may be used in advertising, flyers, TV, web site, etc. Please let us know in advance if you prefer not to have pictures/videos taken by our staff.